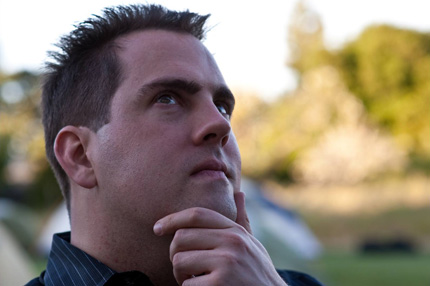 Hi, I'm Niall Kennedy. I live and work in San Francisco, California: a creative hub for technology, counter-culture, nature-lovers, and people who enjoy temperate weather. I build large consumer Internet platforms by day, amplifying the audience of individuals and businesses. I also train puppies for Guide Dogs for the Blind, tinker with demonstration farms for coffee and chocolate in Central and South America, make wine, and enjoy digital photography.
---
A common theme throughout my career has been helping individuals and organizations find a larger audience by tapping into discovery and distribution platforms. I worked on payment platforms for Google and American Express. I worked on content distribution platforms at Twitter and Facebook, syndicating content into third-party websites and native iOS or Android applications. I rebuilt a video encoding system for WordPress.com, and built syndication and general API platforms during six years as an independent contractor and consultant. I've created a few startups, worked at companies small and large, and have deployed code to Mars. I write code, build products, and help products find a larger audience through developer platforms.
---
I have dual-citizenship between the United States of America and the Republic of Ireland; both passports come in handy while traveling internationally.
I enjoy photography and have been published on magazine covers, in academic texts about wine, and in the official hiking guides of a few United States national parks.
I attended UCLA on a soccer scholarship and later went on to assist the coaching staff of the United States men's national team, the San Jose Clash and Los Angeles Galaxy of Major League Soccer, and as head coach of amateur adult teams in and around San Francisco. I am a national-level coach accredited by the National Soccer Coaches Association of America and the United States Soccer Federation.
In 2009 I started making my own wine, a Pinot noir sourced from Doctor's Vineyard in the Santa Lucia Highlands. In 2010 I harvested and barreled a Cabernet Sauvignon sourced from Beckstoffer Vineyard Georges III. I occasionally make olive oil from Tuscan olive varietals grown on the Sonoma coast.
In 2011 I started volunteering with Guide Dogs for the Blind as a puppy raiser. You might see me training a puppy in and around San Francisco.
Curious to know more? Contact me.